Google is known to celebrate anniversaries, birthdays, historic milestones and achievements throughout the world through their interesting, clever and fun Doodles.
With the launch of ICC Champions trophy today, Google is celebrating it with an interactive Doodle. What's so special about this Doodle is that it does not take you to a page full of information when you click on it, instead it launches a mini cricket game where you take the role of a batsman.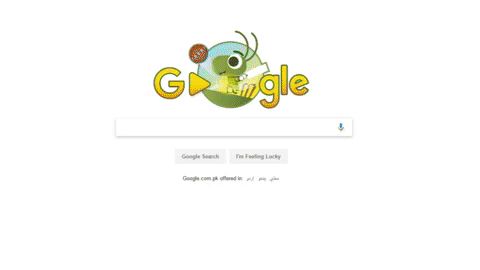 The game is simple yet clever and fun to play. You only have to tap the screen to swing the bat when the ball comes near you. Hit it and it may go for a four or six, miss it and you're out.
To play the game just head to Google.com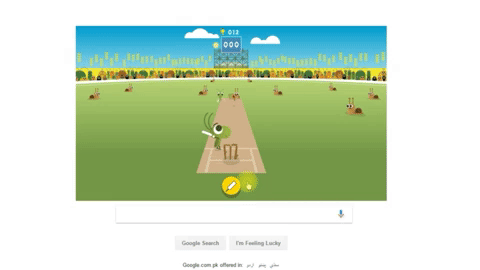 To make things even more fun, the batsmen in the game are actual crickets and the fielders are snails which are a reference to Google promising that the game would work on the slowest of networks.
ICC Champions Trophy Schedule
As you all know the first match of the tournament is being held today between England and Bangladesh. The rest of the schedule is listed below:
June 1: England v Bangladesh at The Oval, Group A (2:30 PM)
June 2: Australia v New Zealand at Edgbaston, Group A (2:30 PM)
June 3: Sri Lanka v South Africa at The Oval, Group B (2:30 PM)
June 4: India v Pakistan at Edgbaston, Group B (2:30 PM)
June 5: Australia v Bangladesh at The Oval, Group A (5:30 PM)
June 6: England v New Zealand at Cardiff, Group A (2:30 PM)
June 7: Pakistan v South Africa at Edgbaston, Group B (5:30 PM)
June 8: India v Sri Lanka at The Oval, Group B (2:30 PM)
June 9: New Zealand v Bangladesh at Cardiff, Group A (2:30 PM)
June 10: England v Australia at Edgbaston, Group A (2:30 PM)
June 11: India v South Africa at The Oval, Group B (2:30 PM)
June 12: Sri Lanka v Pakistan at Cardiff, Group B (2:30 PM)
June 14: Semi-final at Cardiff (2:30 PM)
June 15: Semi-final at Edgbaston (2:30 PM)
June 18: Final at The Oval (2:30 PM)
June 19: Reserve day
The Pakistani Squad for ICC Champions Trophy 2017
Sarfraz Ahmed(c)
Ahmed Shehzad
Azhar Ali
Babar Azam
Fahim Ashraf
Hasan Ali
Imad Wasim
Junaid Khan
Mohammad Amir
Mohammad Hafeez
Shadab Khan
Shoaib Malik
Wahab Riaz
Fakhar Zaman
Haris Sohail